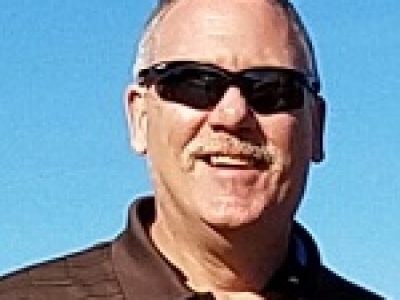 December 13, 2020
Our apologies for the poor audio
Luke 2:13-14
Joy is godly optimism even in trying circumstances whereas peace is godly contentment in spite of our circumstances.
Joy is more intense than happiness and is not, like it, dependent upon outward circumstances or happenings.
God fills us with joy. We cannot will ourselves to experience joy. It comes from God alone. Romans 15:13
It's a fruit of the Spirit (Galatians 5:22). We experience more joy when we spend time with God. We have to keep in mind that joy only comes from God, but when we spend more time with him, we allow him to fill us with it.
No one can take joy from us. Given to us by God himself, no one has the ability to rob us of our joy. No matter what circumstances we encounter, no one can take this away. John 16:22
Joy rests in things from God such as salvation and righteousness. Psalm 51:12 
Luke 2:25 
'Behold' a word of wonderment, excitement. The Greek text includes this even though it is left out here. Luke uses this word to make a very important point: this is extraordinary and amazing.
Righteous and devout

Righteous – righteous before God…a believer, evidently he was justified by grace through faith in the Messiah. Righteous is what he is before God and man.

Both a declared righteousness by faith
Practical righteousness as exhibited in his daily life seen by others
Galatians 3:6-9

Devout – is his character before God, a reverent and carefulness concerning his spiritual life.

Literally taking hold of what is good.

These reflect a lifetime of cultivation, no one accidentally becomes righteous and devout. Simeon made his relationship with God first and foremost.
He did this in the middle of a pretty faithless generation there in Israel. But he remained a true believer and a part of the faithful remnant.
Religion was at a very low ebb in Israel when Christ was born. The faith of Abraham was spoiled by the doctrines of Pharisees and Sadducees.

Eagerly awaiting…for Messiah to rescue Israel.

Waiting…present tense…daily, continually delight.
He loved God and he loved God's people. He looked forward to Messiah because Messiah would deliver his people
Jesus loved even more intensely, as He stood looking over Jerusalem and stated that he would have gathered her together like a hen gathers her chicks.
Luke 2:25-26 
The Holy Spirit was upon him.

Simeon was led by the Holy Spirit to be there that day.
No where does the text say that he was a priest or official of the temple. He most likely was just an Israelite who believed God.

Had revealed…perfect tense…revealed at some point in time by God, through the Holy Spirit
Simeon believed…he KNEW that he would see the Messiah before He died.
Luke 2:27-32
Simeon was overjoyed…death had no hold on him, he had lived a life of hope and faith and now was ready to be received by God himself. His task was over.
The term send away was used in the technical sense of relieving a sentry from his post. My job is done. The shift is finished. I can go home.
Also means to set at liberty, free, pardon. Loosing an anchor so a ship can begin its journey.
In peace.
Luke 2:33-35 
Hope…they looked forward to the Messiah coming…we look forward to the Messiah's second coming…this hope is not a mere wish but an informed expectation!
As God prepared the world for the Messiah's arrival, we are being used by God, as Christ's body to prepare the world for His second arrival!
As joy exploded among the heavenly hosts and those faithful believers at the Messiah's first coming into the world, our lives should be filled with joy as we preach and live the Gospel so that the world may be saved and ready for the Second coming.
And at the end of our lives if Jesus has not arrived yet we can say with Simeon:
Luke 2:29-32
End of shift…done with my work…I'm going home!